CIS
Construction Industry Specialist
The Industry & Career Pathways – Construction industry sectors, economics, perceptions, essential construction employment skills, career options and pathways, and resume preparation and interviewing skills.
Project Team, Business Environments and Project Delivery – Discover the various relationships between owner, contractor and design professional, project delivery methods, construction business types, ethics, and trade associations and professional societies and institutes.
Construction Drawings – Discover the design process and how to interpret the following types of construction drawings. Site, architectural, structural,
plumbing, mechanical, fire sprinkler, electrical, and the use of clash detection and coordination drawings throughout the construction process.
The Project Manual – Review the logistics of the construction project manual and the technical andperformance specifications including the usage of the Construction Specifications Institute's MASTERFORMAT®.
Estimating and Bidding Techniques – Discover how contractors find projects to bid, quantify materials, determine labor, equipment and other associated costs. Explore the various types of bids, how to assemble subcontractor bid packages and how bids are chosen for contract.
The Construction Process – Discover the various stages of construction from design to project completion.
The Construction Contract – Explore the various construction laws, contracts, subcontracts, purchase orders and how to avoid project claims and delays.
Construction Administration – Discover the importance of maintaining project records and the various methods used to accomplish this task. This will include focusing on common construction documentation, RFI's, daily logs, time cards, schedule of values, change orders, the payment processes, and necessary close-out documentation and procedures.
Who would benefit from this course?
All NEF construction professional development certificates were created for all employed within or wishing to be employed in a construction industry role without prejudice to gender, race, or ethnic background. Some professionals that could benefit from this program include the following.
Superintendents, foremen, and skilled trade workers looking to move into a management or supervisory position
Office staff and administration that need or are looking for a more comprehensive view of the construction industry
College and high school students in construction and design academic programs (this could serve as a stackable credential to any of these programs)
Complete CIS Kit
Hardcover and Online eBook
CIS Certification Exam
Hardcover Book
Hardcover Book
CIS Certification Exam
Online eBook
Online eBook
CIS Certification Exam
Retesting
Book Not Included
CIS Certification Exam Retest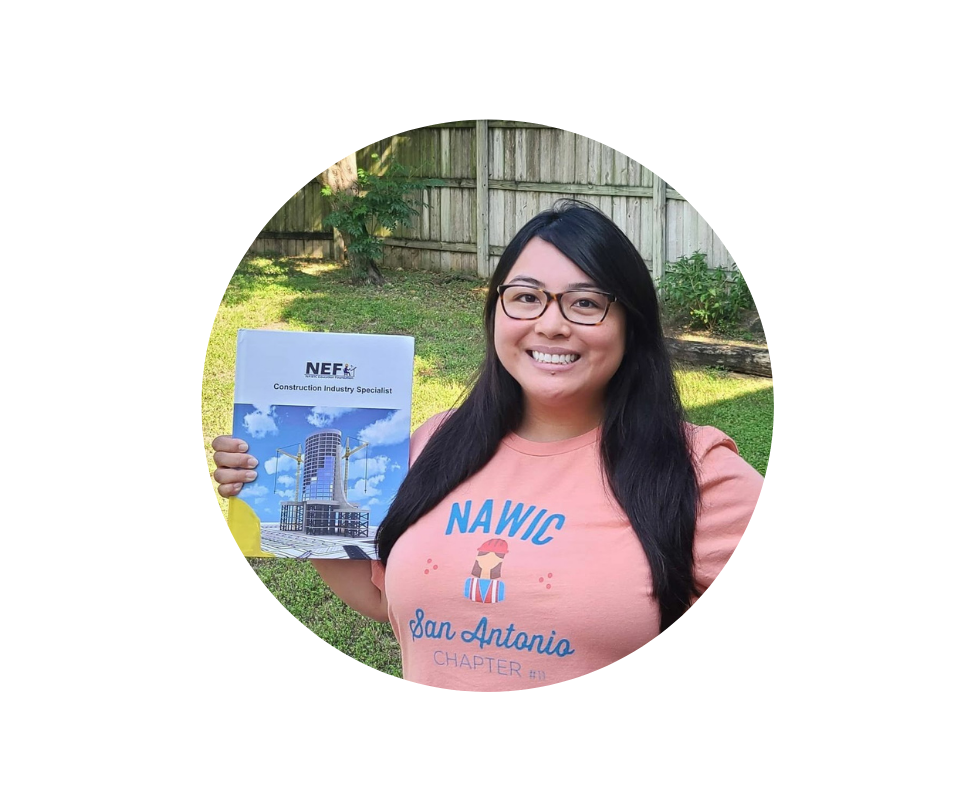 My boss encouraged me to study for the CIS (Construction Industry Specialist) exam. I am thankful that I am surrounded by women who see my potential and want to give me the tools to be a better leader in the construction industry.
Certification Testing
Exam Type Closed Book
Passing Score 75
Number of Questions 100
Time Allowed (hours) 1.5