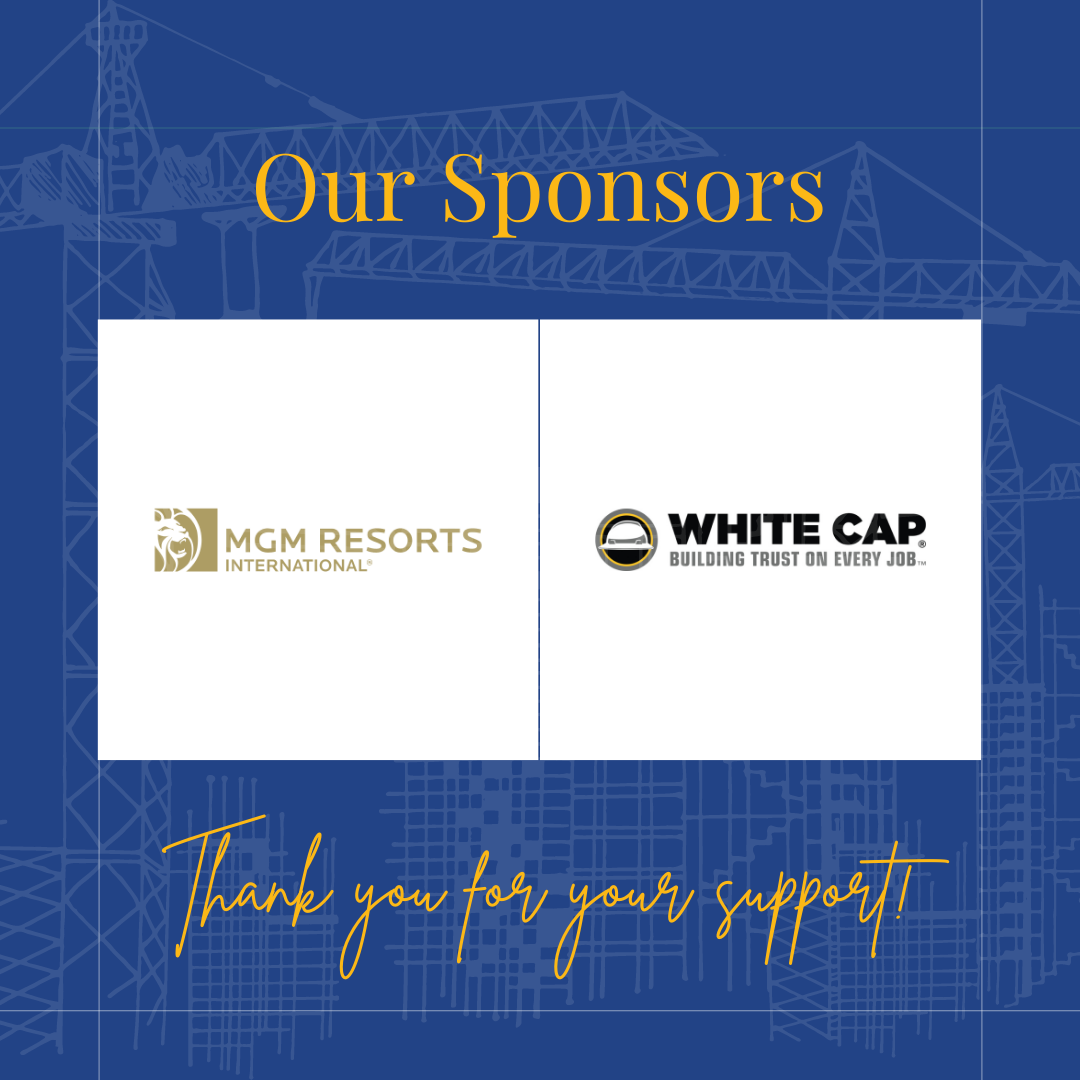 We are thrilled to share some exciting news with you today! The NAWIC Education Foundation (NEF) has been extremely fortunate to secure the support of not just one, but two exceptional corporate sponsors, MGM Resorts International and White Cap. These partnerships are a testament to NEF's mission and dedication to empowering individuals in the construction industry, and they open up a world of new opportunities for our organization.
MGM Resorts International:
MGM Resorts International needs no introduction, being a global gaming and entertainment company with a reputation for excellence. With its presence in both national and international locations, MGM Resorts sets the standard for best-in-class hotels and casinos, providing unparalleled experiences for guests from around the world.
But it doesn't stop there. MGM Resorts International is a company with a heart, committed to a sustainable future and the well-being of its employees, guests, and the communities it serves. Their philosophy is "Focused on What Matters: Embracing Humanity and Protecting the Planet".
We are excited to have the support of such a visionary company as we collectively support individuals in their pursuit of success and growth in the construction industry.
White Cap:
Our second esteemed sponsor, White Cap, is a powerhouse in providing comprehensive solutions for professional contractors. Their reputation as a one-stop shop for concrete accessories and chemicals, tools and equipment, building materials, fasteners, erosion and waterproofing, and safety products is well-deserved.
White Cap's dedication to supporting contractors in non-residential, residential, and infrastructure markets speaks volumes about their commitment to the industry's growth and success. Their technical expertise and jobsite training will undoubtedly prove invaluable to NEF's members, who are aspiring to thrive in their construction careers.
With White Cap's backing, NEF can further enhance its educational offerings, providing access to essential resources and training programs that empower individuals to excel in the construction sector.
Looking Ahead:
The support and collaboration of MGM Resorts International and White Cap come at a time when the construction industry is rapidly evolving, embracing sustainability, technology, and innovation. With these two visionary sponsors by our side, NEF is poised to drive progress and transform the landscape of construction for the better.
We extend our deepest gratitude to MGM Resorts International and White Cap for believing in our mission and recognizing the immense potential of all individuals in the construction field. Together, we will empower more individuals to shatter barriers and become trailblazers in their careers.
Thank you for your unwavering support and commitment to our cause.