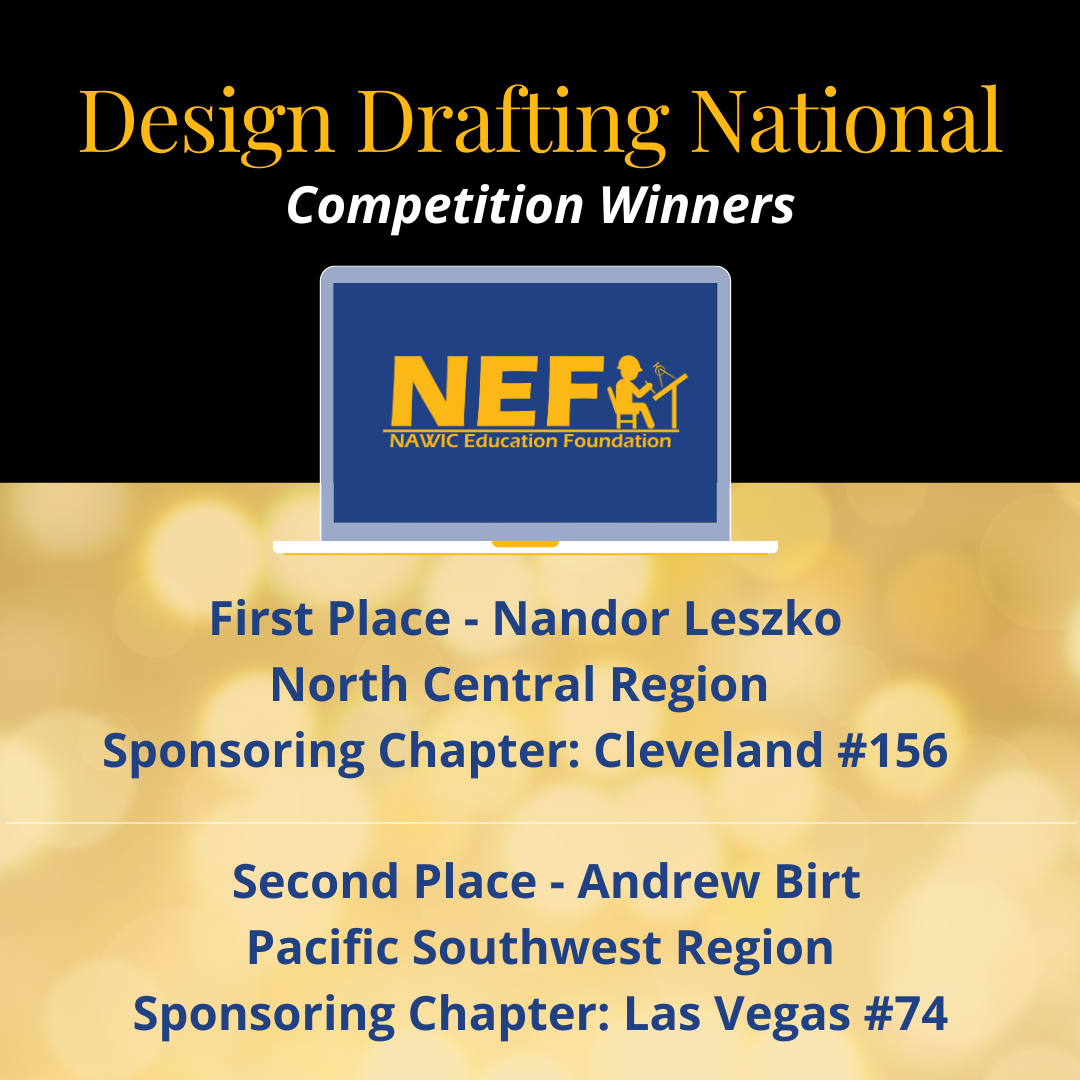 🎉 Announcing the 2023 NEF Design Drafting Winners! 🎉
We are thrilled to congratulate the talented winners of the 2023 Design Drafting Competition! This annual contest aims to expose high school and college-level students to the world of design drawing and the construction industry. It provides a platform for participants to showcase their creative flair, problem-solving abilities, and craftsmanship in preparing architectural drawings. The entries are evaluated based on their attention to detail, accuracy, and originality of work.
Meet our outstanding winners:
🥇 1st Place: Nandor Leszko
Region: North Central
Chapter: Cleveland #156
🥈 2nd Place: Andrew Birt
Region: Pacific Southwest
Chapter: Las Vegas #74
These young designers have demonstrated exceptional skills, dedication, and passion for the construction industry, making them true inspirations for aspiring architects and drafters everywhere.
The Design Drafting Competition also plays a crucial role in fostering a sense of self-worth and building confidence among the participants. It introduces them to the construction industry in a positive and challenging manner, encouraging their growth and development.
A special acknowledgment goes to our local sponsors, without whom this competition would not have been possible. NAWIC chapters, schools, and individuals have come forward to support and nurture the talent of these young minds. The "Design Problem" presented in the contest, crafted by licensed architects and engineers, is generic enough to cater to the needs of all regions within the US and our international affiliates.
The project drawings submitted by the participants showcased an incredible level of talent, including a floor plan, exterior elevation, site plan, and structure placement. We are immensely proud of the hard work and dedication displayed by all contestants.
Not only do our national winners earn recognition for their outstanding achievements, but they also receive exciting prizes to further encourage their passion for design and drafting.
To all the participants and mentors involved in this journey, thank you for making the 2023 Design Drafting Competition a tremendous success. Your dedication to excellence inspires us all, and we look forward to witnessing your continued growth and success in the future.
If you want to get involved in sponsoring or participating in future competitions, please reach out to us!