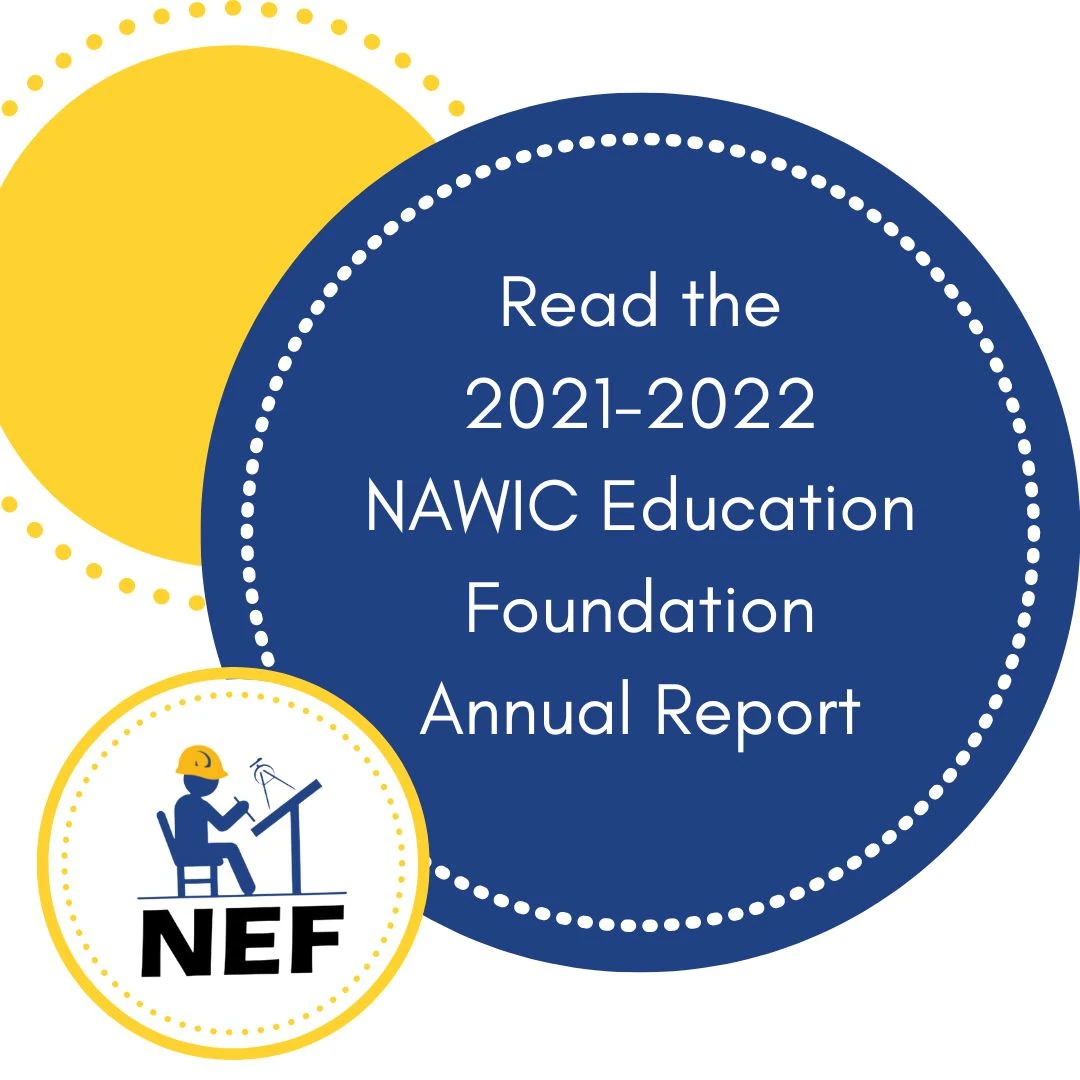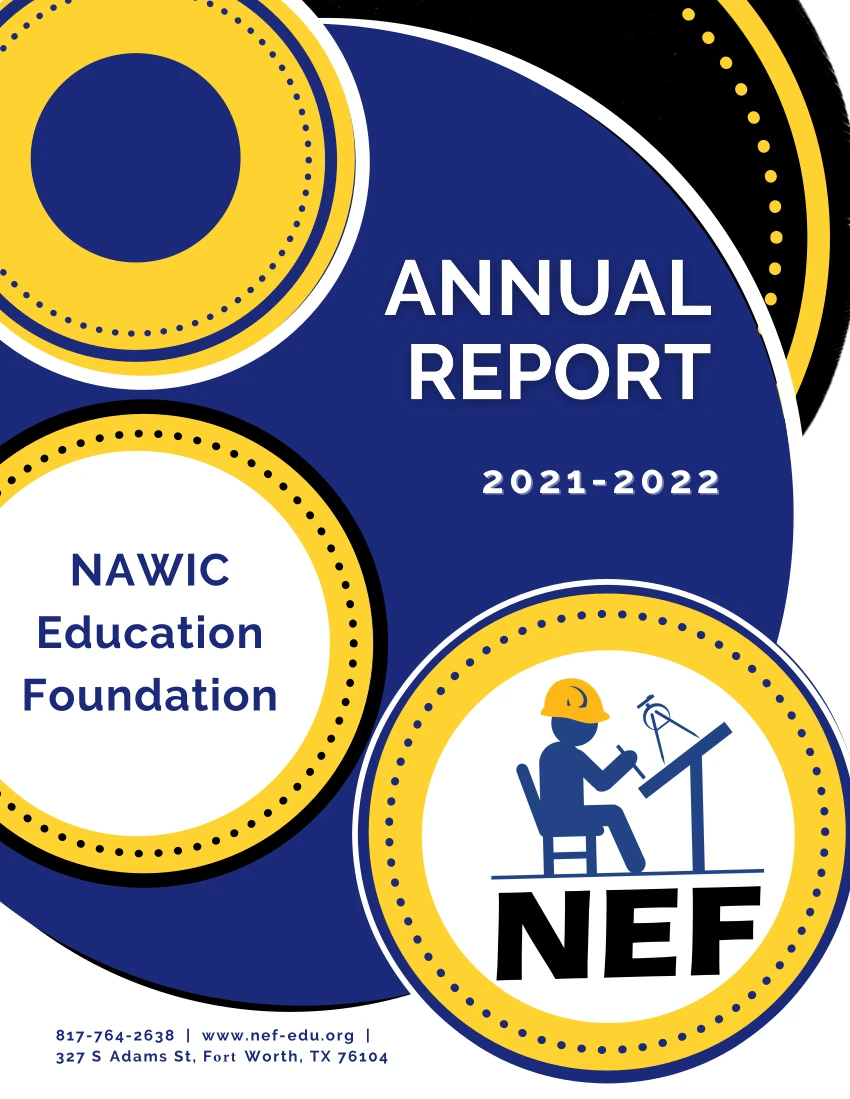 Read the NAWIC Education Foundation 2021-2022 Annual Report!
Our annual report summarizes the recent achievements of NEF, including details on participation numbers in our courses, test results and more. Some of our highlights include:
the integration of our Design Drafting problem into a web-based platform provided to us by our partner, Procore;
the unveiling of our new and improved customer-friendly website;
the improvement and review of our existing courses while developing updated content; and
forging a renewed partnership between NAWIC, NFSF and NEF.
Our plans for the upcoming year include the development of monthly webinars covering hot button and relevant topics, and much more! Read the full report by clicking the button below.